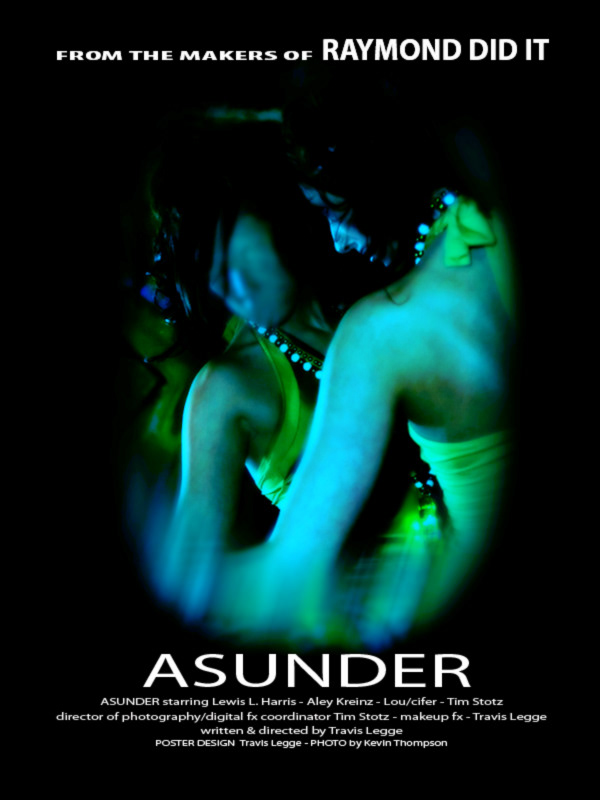 Josh and Melanie have been married for some time now. The romance has left, the spark has died, and the mundane rhythms of day-to-day maintenance of their marriage has taken its toll.
On what begins as a normal night out with the guys, Josh finds himself drawn into a Hell of his own making.
Asunder

is a horrific morality play about infidelity and consequence. This is a nightmarish tale in which reality melts away and the protagonist finds himself falling deeper and deeper into a lust-filled, blood-drenched damnation.
Written and Directed by Travis Legge  (

Raymond Did It

,

Nation Undead: Kept

)
Starring
Lewis L. Harris as Josh, a disgruntled husband who is tempted to infidelity.
Lou Cifer as Melanie, Josh's embittered and disillusioned wife.
Tim Stotz as Will, Josh's coworker, friend and confidant.
Aley Kreinz as MJ, a mysterious woman who enters Josh's life offering pleasures of the flesh, but at a price.