Superstring Multiverse Worldbook I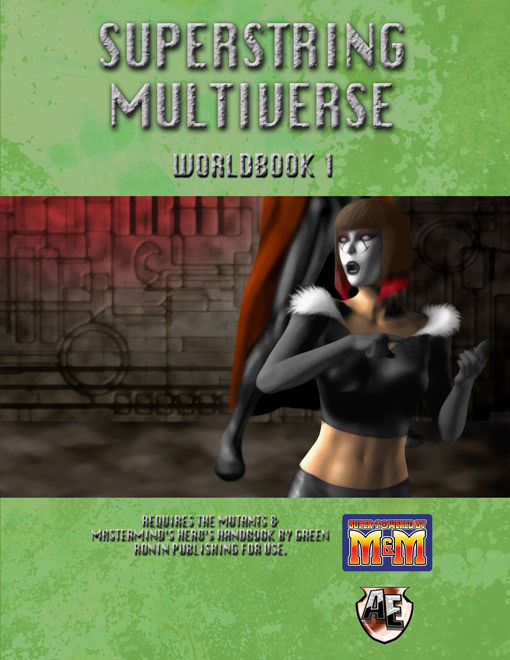 Superstring Multiverse Worldbook 1

expands upon the core concepts introduced in the

Superstring Multiverse Core Supplement

by introducing two new worlds on the Superstring.

First is

World 10 - The Pantheon

, a world in which the superheroes have been elevated to divine regard, acting as a super-powered world authority and keeping watch over humanity from their flying city of New Olympus.

Also covered is

World 11 - Astro-Shifters

, a world in which all superpowers are drawn from bizarre mystical energies that shift and change, altering a portion of the populace in unpredictable and chaotic ways.

These worlds are presented in the format introduced in the Superstring Multiverse Core Supplement and occupy spaces 10 and 11 in the Multiverse, for purposes of Hyperspace Travel. Each of these worlds can be used as destinations to be visited in a Multiverse-spanning campaign, or as the setting for an entire storyline.
Super-Powered by M&M and its associated logo are Trademarks of Green
Ronin Publishing and are used under the provisions of the Super-Powered by M&M
Trademark License (see www.mutantsandmasterminds.com/licensing for details).

Requires the Mutants & Mastermind's Hero's Handbook by Green Ronin Publishing for Use.