The Penitent and the Proud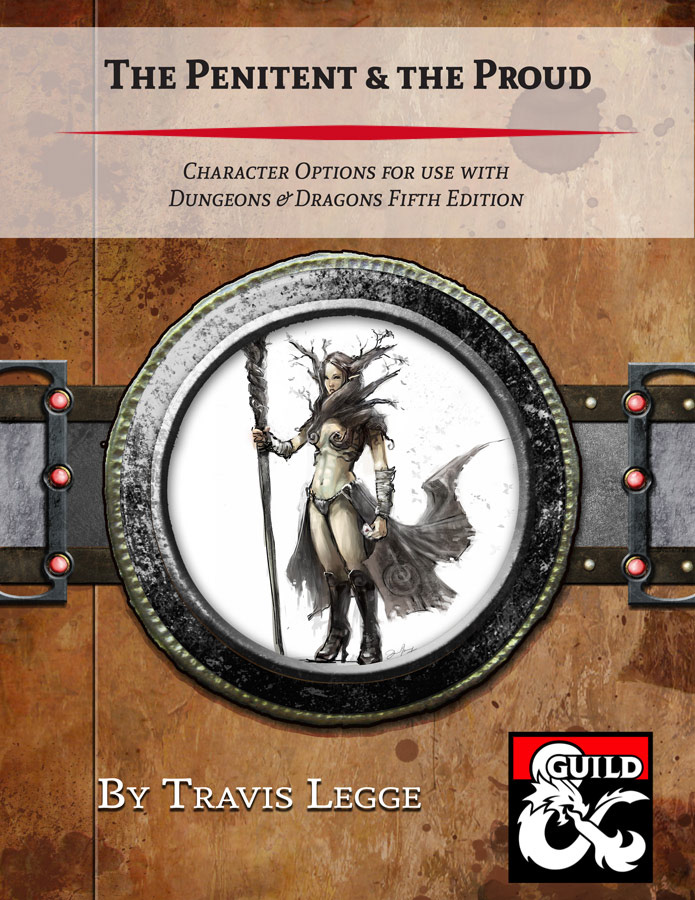 The Penitent and the Proud
is a collection of character options for use with Dungeons & Dragons Fifth Edition, designed to open your campaign to a wider array of storytelling devices and development paths. Within these pages you will find three new class options:
The Recreant (Cleric)
The Circle of Corruption (Druid)
The Renunciate (Warlock)
Each of these options offer a way for characters of these classes to step outside the norms of their class, challenging the conceits upon which they are based from within. These are not easy paths to power. Players who would select these classes are in for a difficult, but rewarding gameplay experience. GMs who wish to incorporate members of these classes as NPCs will have a great opportunity to challenge the preconceived notions of their players and illustrate the cost of ill-gotten power.