Contagion Second Edition Calling Cards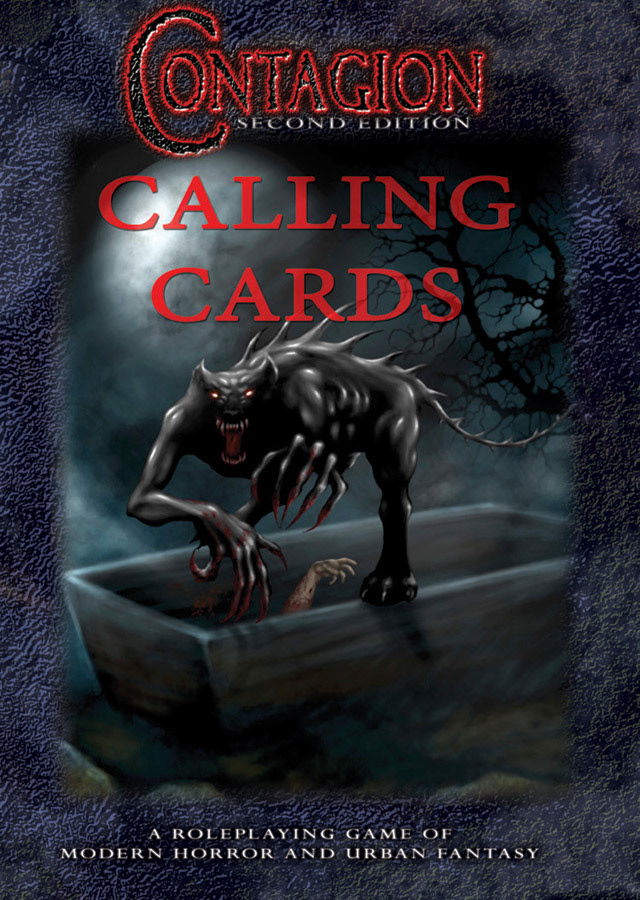 The 
Contagion Second Edition Calling Cards
are a resource for players and Gamemasters to use during gameplay to improve organization and speed play along. Each card contains a brief summary of one of the Callings presented in the 
Contagion Second Edition
corebook, including the Calling's Hit Die and Features. This will allow players and Gamemasters to quickly reference a character's abilities without having to look through the corebook, and will allow players to save space on their character sheet for more customized information, as the basic abilities of the Calling are recorded on these cards.
Contagion Second Edition
 was developed and written by Travis Legge with additional material by Kyle Hoskins, Darius McCaskey, Sarah Scharnweber, Jason ssg, Cathleen Stark, Tim Stotz, Thomas L. Vaultonburg and Adam Williams
NOW AVAILABLE as a Print-N-Play .pdf (35 cards on 15 pages.) Printed Card options coming soon!
Pick up The
Contagion Second Edition Calling Cards
at
http://www.drivethrurpg.com/product/170394/Contagion-Second-Edition-Calling-Cards