Character Compendium 1 - Hero Kids Compatible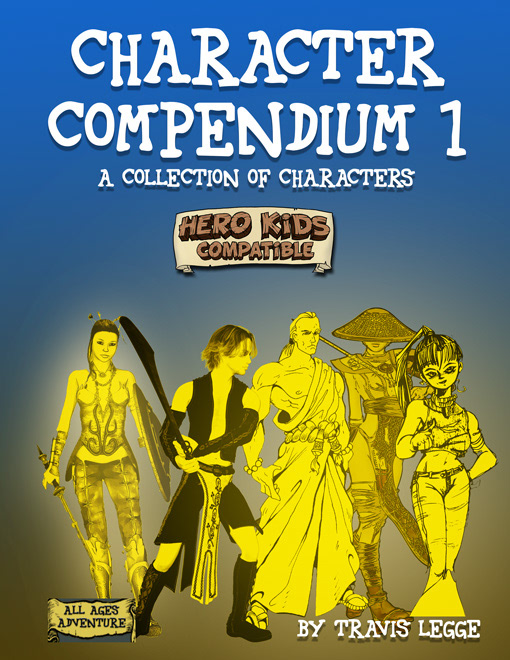 Character Compendium 1
is a supplement created under the Hero Kids Compatibility License. Inside you will find five new characters for use in your campaign!
I have included four versions of each character. The first two versions (1 boy and 1 girl) contain stock art along with the description. The third and fourth versions have a white space where the kids can draw their own characters!
Bladeslinger: a magical swordsmith who is never unarmed.
Combat Archer: a skilled archer who specializes in stopping ranged enemies.
Guardian: a shield specialist who can protect other members of the party.
Seer: a psychic with the power to see the past and future.
Telekinetic: a psychic who can move objects with the power of the mind.
The contents of this book are copyright 2015
Aegis Studios
. Hero Kids is a trademark of Justin Halliday and is used with permission. No challenge is intended.