Character Compendium 2: Book of the DANGED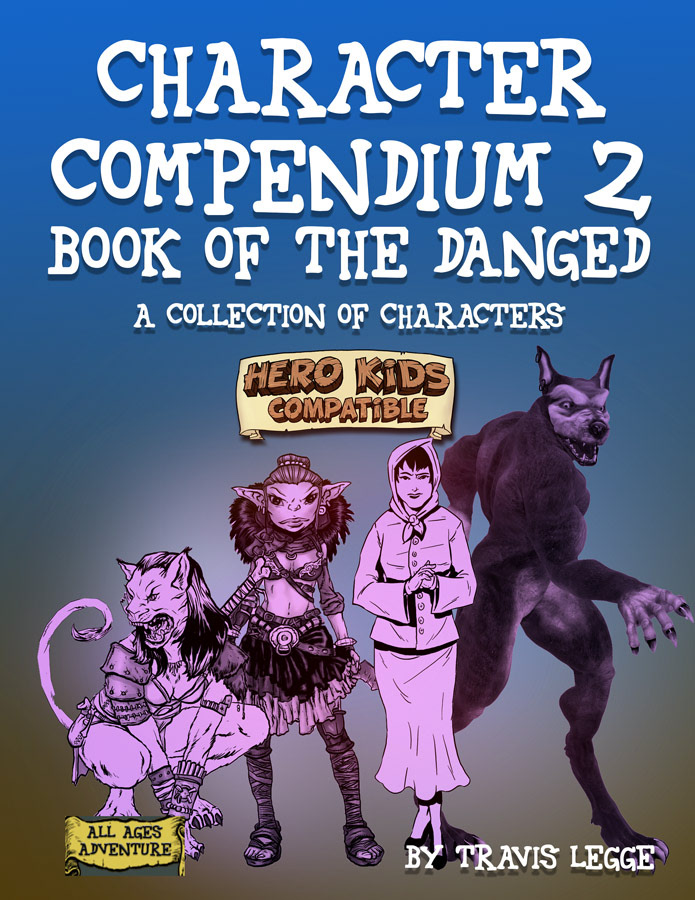 I have included four versions of each character. The first two versions (1 boy and 1 girl) contain stock art along with the description. The third and fourth versions have a white space where the kids can draw their own characters!
Catfolk:

a humanoid kitten with ferocious claws.


Dark Elf:

an elf from the lands below, who is a master of the underground.


Goblin:

an unusual specimen, this goblin has turned to heroic pursuits.


Vampire:

a hunter who can devour the strength of his enemies.


Werewolf:

a hero who struggles to use their curse (and the strength it brings) for good.
The contents of this book are copyright 2016 Aegis Studios. Hero Kids is a trademark of Justin Halliday and is used with permission. No challenge is intended.